Description
A history of overeating is a story of unattained satisfactions.
Food means satisfaction, indeed, but it is not the only satisfaction available! Work, romance, personal relationships, hobbies… they all fill us up and structure a big part of our being. When we eat in excess, we turn to food to fill a void, it becomes a substitute to satisfaction.
You can create a new body by making conscious decisions about yourself.
Being conscious about yourself removes you from the level of the problem and takes you to the level of the solution. Because your current body is the sum of all of the emotions, thoughts and decisions of your day-to-day life.
This workshop is for you if:
You want to know what your cravings mean.
Food has a protagonist role in your life.
You feel like a prisioner of old conditionings and negative memories.
You want to improve your relationship with your body.
You want to behave in a lighter, kinder way towards yourself and those around you.
You want to discover a better way of being happy than eating in excess; and discover how your body runs back to its natural state of balance.
The Workshop: Living Consciously to Eat Consciously
My goal with this workshop is to lead you to a higher state of consciousness and pursuit of satisfaction; to show you a different way to fulfill your needs, which has nothing to do with abusing your sense of taste.
In this workshop you will learn how to change old negative messages, so that, instead of reinforcing old bad habits, you will start strengthening new positive ones. In effect, when you start changing your old internal messages, not only do you start talking to yourself differently, you are actually writing new pages in the book of your life.
We must nourish the body with healthy food,
The heart with love and joy,
The mind with knowledge,
The soul with balance and self-awareness,
The aim of this workshop
In this workshop you'll learn
Principles and techniques with proven efficiency. The changes come about in a natural way, aiding you to develop a more healthy relationship with food and achieving your ideal weight.
Techniques to rebalance the messages of your brain, giving it what it REALLY WANTS. Techniques which help you contemplate new possibilities instead of feeling trapped by the poor decisions of the past.
In this workshop you will obtain necessary tools to achieve your ideal weight and maintain it in a very healthy way for both your body, mind and soul.
Eva Bellosta
---
"I recommend this workshop 100%. I have learned a lot in this workshop and I am sure that I now have the right tools to achieve my desired goals and to enjoy the process of achieving them." 23/10/2016
Eva Isings
---
"The workshop addressed the theme of food in a totally distinct and innovative way, giving me many useful tools to apply daily in my relationship with food. Many times we eat to fill a void that can instead be solved by taking another approach to our lives. Yasmin is an experienced coach who knows how to reach people very well and explains everything in a simple way so you can understand how you can improve. I will attend more workshops with Yasmin without a doubt." 2/10/2016
Sue
---
"The workshop led by Yasmin was very well-prepared, very well structured and presented in a clear, simple and clarifying way. The workshop was very enriching since it gave us a broader vision to what it means to consciously nourish oneself and provided us with tools for encouraging healthy changes in our diets and in our lives. The atmosphere was very pleasant and welcoming as was the company of the attending group. Very recommendable!" 19/1/2016
Ana
---
"A very interesting workshop in which Yasmin offered us very useful tools.  Among all of the participants and Yasmin, it was a very pleasant atmosphere." 18/1/2016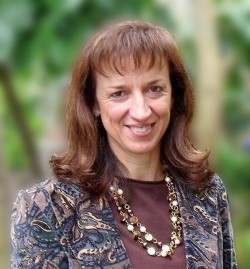 Gloria Clarís, Customer Service Manager
---
"Yasmin, I loved your workshop (as always). I left with a different vision of how to care for my nutrition without being "angry" at food. I learned tricks for achieving this and a lot of information about healthy products and I felt very comfortable with the other participants. Thank you Yasmin for your enthusiasm.  This is one of the many workshops I have done with Yasmin and I recommend them all. I become surprised each time. I LOVE her enthusiasm, passion and her vocation and love for her work. She is a truly great communicator and a very good coach." Barcelona, Spain, 2016