Description
Achieved challenges and happiness
Neurologically, your brain gets frustrated when you do not have a defined goal.
Sure enough, your brain is always trying to look for options to achieve its goals or make justifications for not having achieved them.
What options and goals are you offering your brain?
When the result obtained is far away from what you have expected, you become frustrated, and you can end up abandoning your goal all together.
Your brain is always trying to help you find the right keys to open the doors that you desire to open. But it is your responsability to guide your brain towards the goals needed to live a successful life.
When the result obtained surpasses the goal, you feel satisfied, and the hormones of happiness like dopamine and serotonin dance in your body.
Your brain does not have a mind of its own. It waits for you to guide it. The more control you exert over it, easier you achieve your goals.
Defining the objectives
Less than 10% of people define their goals, and only 3% do so in writing, making them well formulated, measurable and with a fixed time frame.
It is proven that if you desire to improve in everything that you do, professionally or personally, it is extremely essential to set your goals in life. This will allow you not to lose your way and achieve what you really want.
It is about defining the destination of your journey.
The aim of this workshop
Discover in this workshop the possibility of becoming aware through reexamining and defining your goals in a very easy and powerful way.
I will clarify the typical mistakes that many people make when they establish goals and the myths related to setting goals.
There are no lazy people, only lazy goals… By having well defined goals you will save a lot of time, effort, money and other costs.
In this workshop you will have the opportunity to set goals that truly coincide with your values; to set your goals with much more clarity in the short and long term.
Dare to define your goals – Dare to define your life.
Cristina
---
"This workshop was very motivating. Yasmin not only makes you feel at home, yet knows how to help focus your goals and create new ones. This workshop was very rewarding on a personal level, where I learned many techniques that I apply from now on. The workshop lasted 4 hours and it went by very quickly, Yasmin makes it all very simple and fun! I came out of the workshop confident and with a very clear idea of what to do from now on, what goals to pursue and above all, how to take action to meet them. Now my path is very clear! A workshop that I would highly recommend for everyone, and especially for those who want to change habits, start new projects, change lifestyles or for those who do not know how to proceed in life. Without direction, changes are hardly possible. Yasmin gives the necessary guidelines that make it easy to change a habit, so that we know how to take action and change our lives."
Gema
---
"As always Yasmin was extraordinary! My goals are clear now and I am going for them!! Thank you for your magnificent knowledge."
Iván Sabau
---
"A very essential and at the same time complex theme. Very well explained and structured so that it can be applied immediately, simply excellent."
Lidia
---
"The workshop was very helpful. I attended first in the workshop: "Living Your Own Life or The one Others have Planned for You " and then:  "The Art of Defining Your Goals and How to Achieve them". Yasmin is a very empathetic person and very skillful, which contributes to her workshops being so successful. It's easy to open up to her and to listen to her and take advantage of every concept that she explains to suit into some areas of your life. Very recommendable. We'll keep on seeing each other."
Marta
---
"I loved it. I recommend this workshop to everybody if you are not clear about your goals and you don't know how to bring them about; Yasmin gives you tools to achieve them. Very interesting. I recommend attending " Living Your Own life or The One Others have Planned for You" first. They are very related and you will understand everything much better."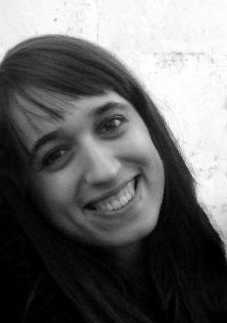 Sofia Pera Fernandes
Architect / Porto, Portugal
---
"Yasmin is a wonderful coach and a great trainer. She is very easy-going and able to set an immediate personal approach and lead you to the right questions and stimulate answers. The best part is the feedback you get to better formulate your goals, to readjust them and to confirm them. I think it was a valuable experience, both for the personal and professional life. Thank you Yasmin!"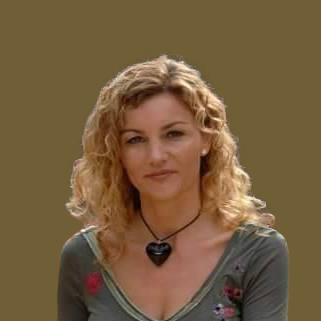 Susanna Gómez de Haas
Barcelona City Council
---
"I have attended in many of Yasmin´s workshops. More specifically, about one year ago I attended in her "The Art of Defining Your Goals and How to Achieve them"  workshop where I learned how to define what I wanted, and to present it in detail so that I could better and effectively define my goals. The guidelines Yasmin gave to us were not only theoretical, we attended in great practical exercises, and this ultimately, is what makes the difference. The reality is that after one year, I DID achieve exactly what I set out to, as I had visualized in the exercise. I wanted to write this testimonial after one year of attending in the workshop because I feel happy, and I wish this for any of you who are reading this comment. If I have achieved my goals I am sure you can achieve yours too. It is only a matter of learning how to, and being guided by Yasmin - and attending her workshops is a great way to do this."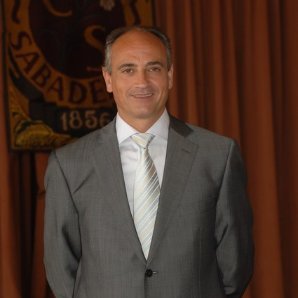 Antonio Navarro Roldan
Global Digital Developer / Barcelona, Spain
---
"During my pursuit of discovering and learning new ways of personal growth, in January 2015 I attended a workshop with Yasmin "The Art of Defining Your Goals and How to achieve Them". I found her methods really interesting. Thanks to her guidelines I was able to visualize and "live" the attainment of one of my goals as if I had already accomplished it. A year later I'm able to confirm that I'm celebrating the accomplishment of the goal I worked on in the workshop and, furthermore, the workshop has helped me accomplish a few more. Yasmin´s workshops are really recommendable!"